Airborn 2 — Nuit Blanche at the Gladstone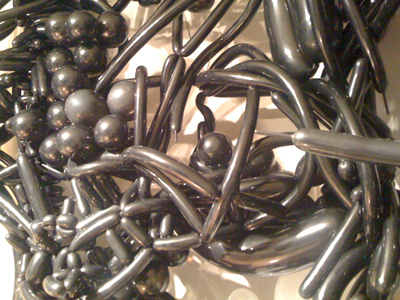 AirBorn 2 — Oct. 1, 2010, Nuit Blanche, Toronto
The collective Padejo was invited to create an installation in Room 207 at the Gladstone Hotel during Nuit Blanche. Playing with the translucence and the reflective nature of the latex, the artists constructed a series of modules that filled the six large bay windows, with a moving kaleidoscope of colours and shape. An exterior component was also part of the installation.