Ariadne's Thread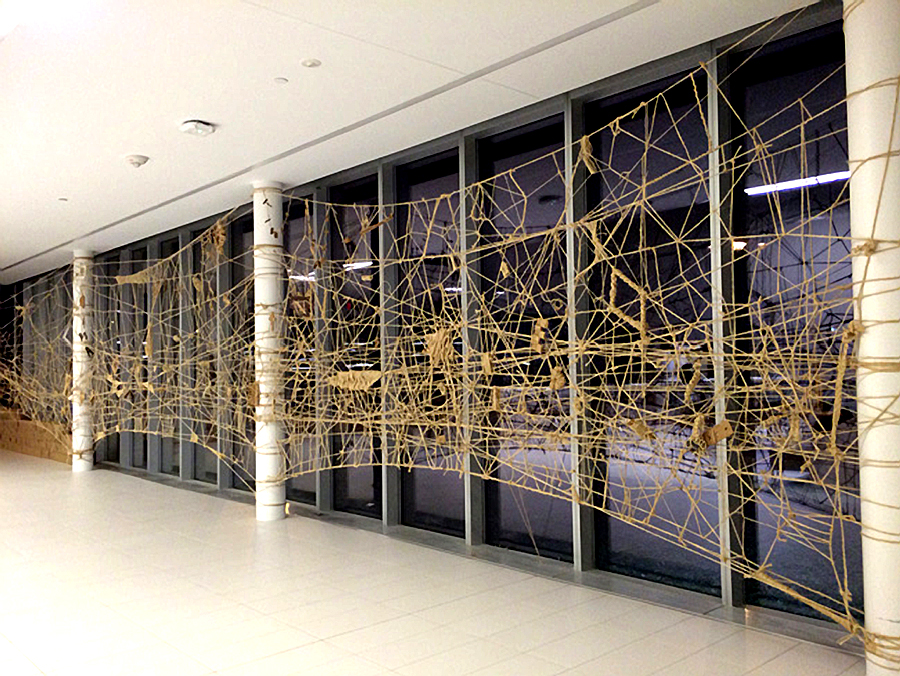 The York University's Glendon Gallery has invited artists from Collectif PADEJO: Paul Walty, Denis Leclerc and Joseph Muscat to create a temporary installation in the lobby of the building of the Center of Excellence located at the entrance of the Glendon Campus.
Airborne VI – Ariadne's Thread is in a perspective of art education in French for the benefit of school students of visual arts classes.
The three artists perceive the installation entitled Underpressure VI / Ariadne's Thread as a next step in the synergistic fusion of art, myth and education. Students will spend a morning with the artists to build  Airborne VI / Ariadne's Thread. The installation will include opportunities for participants to support artists in the creation and deployment of the work.
This day aims to offer students a privileged encounter with professional artists in an interactive, including questioning, discussions and exchanges, followed by a practical period in order to enrich their practical experience in contemporary French art.