S'affranchir! POST-ART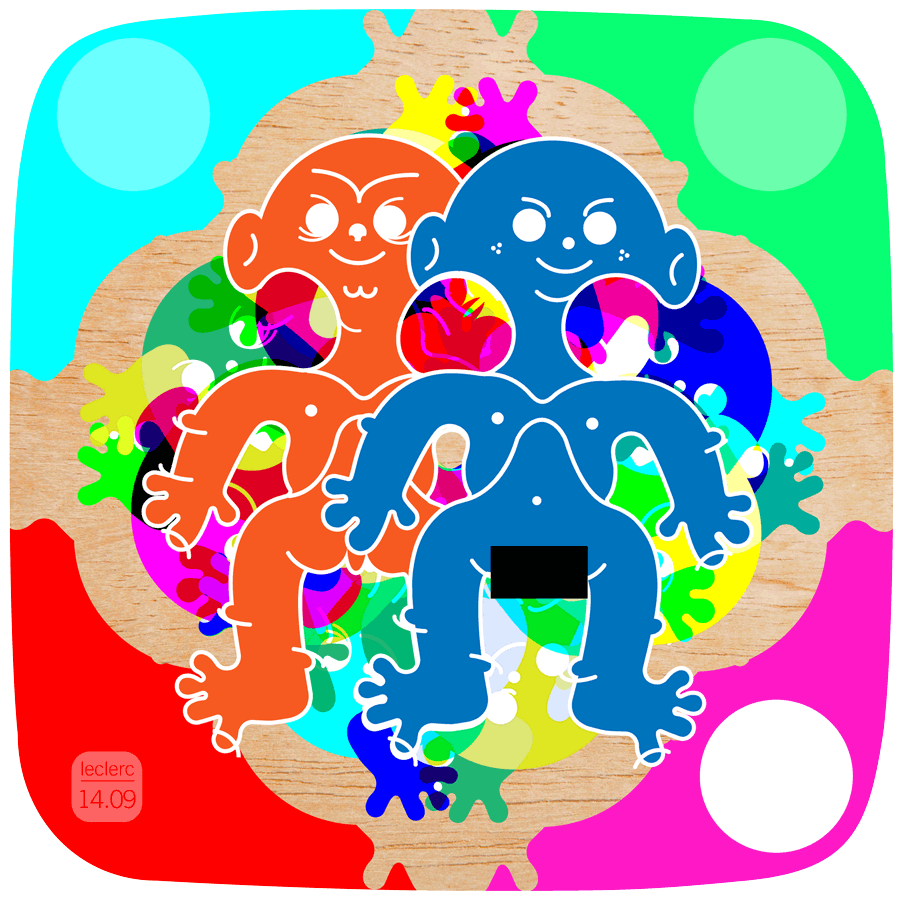 Artistic expressions that hold my attention have in common technical mastery. Be they academic painters of Victorian Era or La Belle Époque, with bourgeois portraits and status commands, or, realistic painters of the postwar like Lucien Freud and Alex Colville, and conceptual artists such as Anish Kapoor or Banksy.
My current approach is defined by an urgency to express the relevance of the moment, and develop an evolving artistic language which is part of the wave of contemporary art. The Ages of Life is a work created by computer and reproduced on a plank of plywood and laser-cut. It lies in the movement of Urban Art and Graffiti. Animated adaptation of the work activates the shapes and colors, while describing the graphic genesis of the central composition. The soundtrack is a composition created by a music creation software that assigns notes and instruments to color RGB image.
The theme of the exhibition S'Affranchir! POST-ART persents some technical challenges and logistics. Ensure that the work is strong enough to withstand several mailings without the protection of packaging. Respect the shipping instruction. Embed the recipient's address and the return address for all of the work.
When I went to the post office, the clerk behind the counter was incredulous. She could not understand why I wanted to send the parcel without protection. It is also important to note that the black squares on sex characters are present, not by modesty, but to enforce regulations on shipping erotica by mail.