Tectonic Plates and Fractal Ghosts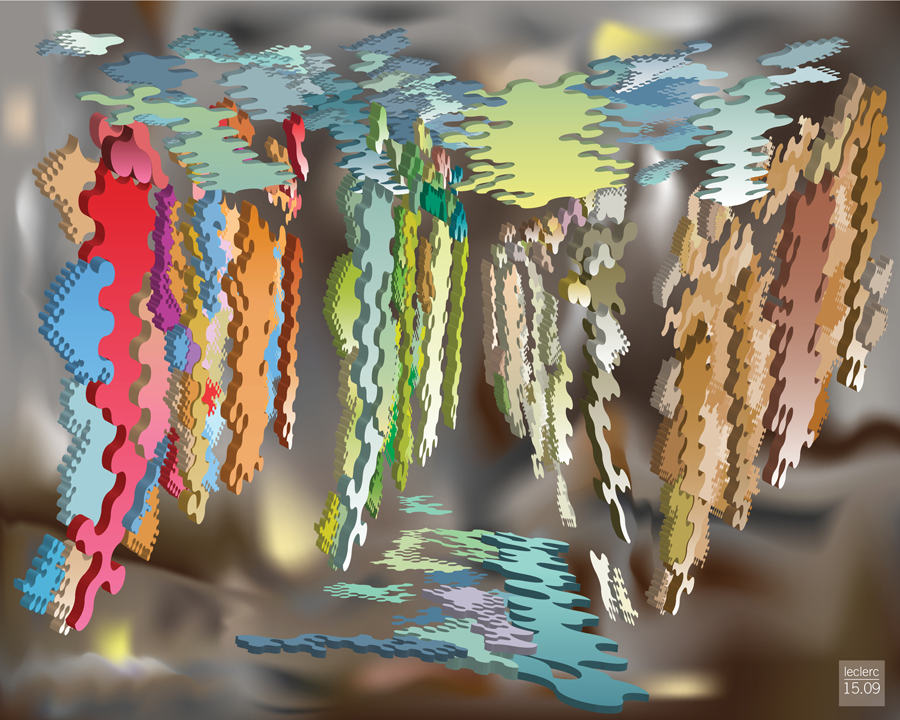 1
2
Digital creations allows the artist to pollinate his creations together, as the gardener crosses pollens to create new hybrids.
Tectonic plates is a blend of organic two-dimensional shapes created as part of another art project, and assembled again in a perspective of three vanishing points.Fractal Ghosts is a color variation of the previous work.
These two digital prints were created for the International Exhibition of Miniature digital print 10 – Digital Structure, curated by Alex Leblanc.